- The number of open workshop seats will be limited due to current government restrictions -

If you would prefer to get the information 1:1 click here for an appointment
Attention Rotator​ Cuff Pain​ Sufferers! Free Rotator​ Cuff​ Workshop
"New​ Rotator​ Cuff​ Workshop​ Reveals​ How​ to​ Get​ Back​ to​ Normal​ Without​ Medications, Injections​ and​ Surgery..."
Tuesday, Jun 09th
7:00 PM
130 S Midland Blvd Nampa, ID 83686
Enter Your Info Below To Register For The Workshop
Go​ to​ the​ Rotator​ Cuff​ ​ Workshop​ and​ Learn:
1

The​ Single​ Worst​ Position​ to​ Sleep​ ​ in​ That​ Causes​ BIG​ Problems​ in​ the​ Shoulder​ and Rotator​ Cuff...

2

The​ #1​ Biggest​ Mistake​ People​ Suffering​ with​ Shoulder​ Pain​ Make​ Which​ Surprisingly Can​ Lead​ to Rotator​ Cuff​ ​ Surgery...

3

The​ Common​ Causes​ of​ Rotator​ Cuff​ Problems...

4

The​ Top​ 3 Exercises​ for​ the​ Rotator​ Cuff...
Who​ is​ the​ Workshop​ For?
The​ Rotator​ Cuff​ Workshop​ is​ for​ people​ suffering​ with​ shoulder​ pain​ who​ are​ looking​ to​ feel normal​ again​ and​ heal​ naturally​ without​ medications,​ injections​ and​ surgery.
Do​ you​ have​ shoulder​ ​pain​ when​ you:
1

2

3

Reach​ behind​ your​ back?

4

5

Reach​ into​ the​ back​ seat?

6

Do​ work​ around​ the​ house​ or​ yard?

7
Enter Your Info Below To Register For The Workshop
If​ you​ do​ AND​ you're​ looking​ for​ Natural,​ Non-Invasive​ Treatment,​ then​ Save​ Your​ Spot​ for​ the Rotator​ Cuff​ Workshop​ by​ filling​ in​ your​ name​ and​ information.

***Because​ ​of​ space​ limitations,​ the​ Rotator​ Cuff​ Workshop​ is​ limited​ to​ the​ first​ 20 Registrants...
What Do Others Have To Say About The Rotator Cuff Workshop?
"My experience here was very awesome. Before coming here, I was unable to raise my arm above my stomach area due to pain. I had 3 surgeries on my right rotator cuff, but after the surgeries and going to another physical therapist, I finally decided to come to Altitude Physical Therapy. I have had nothing but awesome results as of the understanding and knowledgeable staff at Altitude. I am very happy that I am able to do more than I thought possible due to my injury. Thank you Altitude for all the hard work you did to help me recover!"
Ben Lani
Prior to coming to PT I had been in pain off and on for over 30 years due to a car accident where I experienced whiplash. The last several years the pain in my neck and left shoulder was constant. Sleeping through the night was impossible. Although I was skeptical, I have been faithful with my exercises and I an really amazed at the result. I am now 100% pain free and I know what to do to remain that way. All my therapists were fun, compassionate, and knowledgeable. This has been a great experience which has truly changed my life. Thank you!!
Darla Nufer
My experience here was very good. I have been to several PT offices and found my treatment here was tailored to fit my needs and condition much better. Every day things were very challenging after shoulder surgery and I'm much better now! Thanks to Sean and the great staff!!
Ron Harris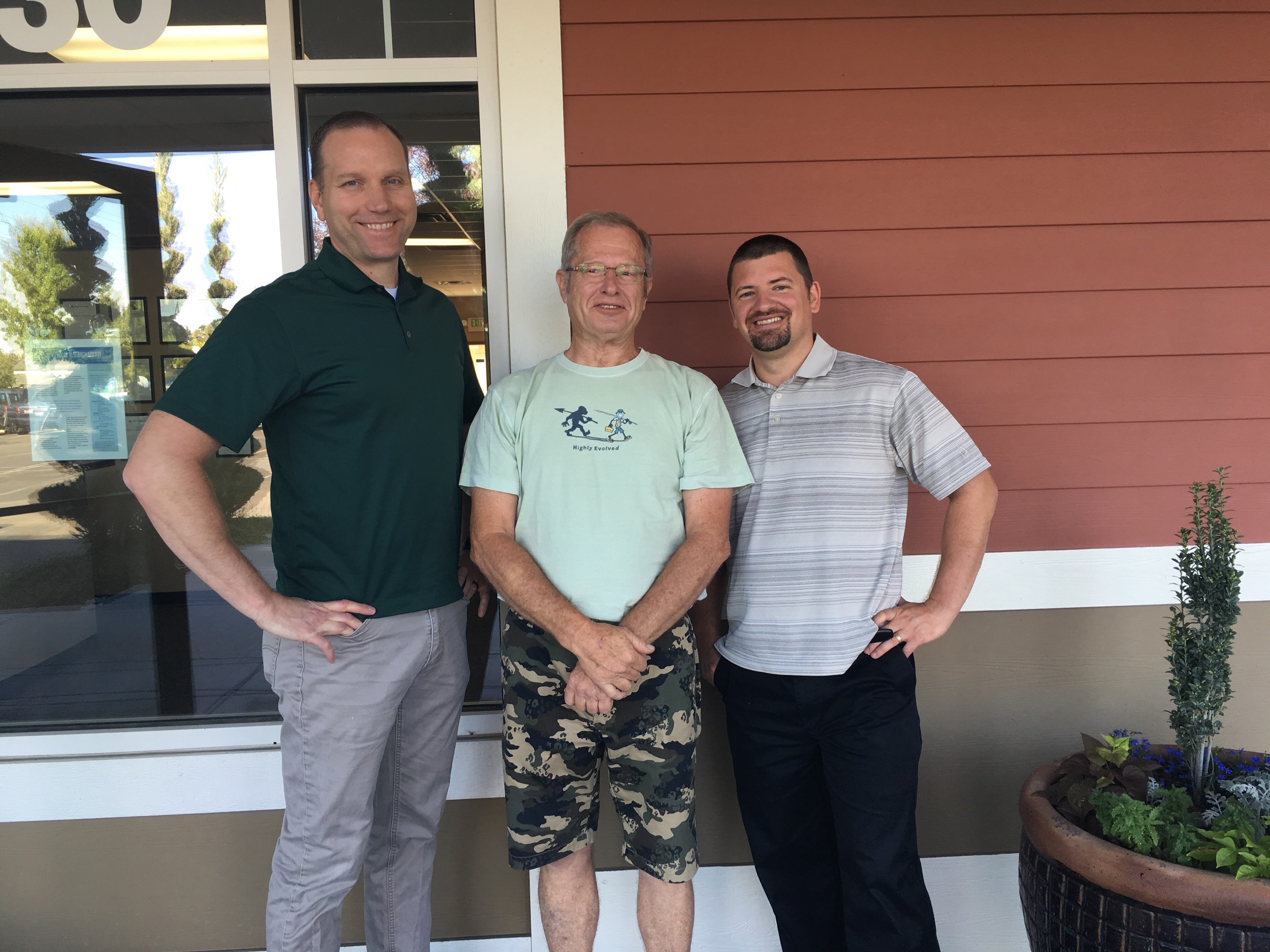 We have limited spots available and space will fill up fast, so register now to avoid missing out.